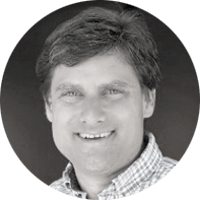 Stephen Martin, MD, EdM
Medical Director, Head of Research, Education & Quality
Biography
Dr. Martin serves on faculty of University of Massachusetts Medical School and co-directs its Rural Health Scholars Program; he also co-directs the UMass Project ECHO for opioid use disorder.
For nearly 10 years, Dr. Martin has practiced at Barre Family Health Center, the primary source of healthcare for 10 rural towns in the Northeast. Dr. Martin clinically consults on wound care and Suboxone treatment for opiate dependence.
Dr. Martin served as a National Health Service Corps Scholar from 2005-2009. During this time, he was a medical officer at the Bureau of Prisons' Federal Medical Center in Massachusetts, caring for patients with end-stage renal, liver, and cardiac disease, complex wounds, trauma, and illness.
Dr. Martin is the lead author of publications in the BMJ, JAMA, Lancet, the American Journal of Public Health, and other peer-reviewed journals.
Education & Training
Board Certified, American Board of Addiction Medicine and American Board of Family Medicine

Harvard Medical School; MD

Harvard University Graduate School of Education; M.Ed.