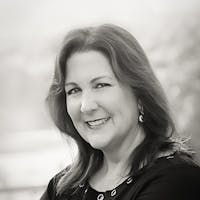 Mary Jean "MJ" Darby, RN
Founder & Chief Development Officer
Biography
MJ brings 30+ years of leadership experience driving growth and managing clinical operations in national health service organizations, health plans, PBMs, and specialty pharmacies. Most recently, MJ managed business development for a national provider of toxicology & pharmacy services in the pain and OUD space .
MJ develop and lead some of the nation's first disease management programs. She spent 10 years at Express Scripts where, as a Vice President, she developed and managed clinical programs and operation across 20+ disease states. She managed a team of over 300 medical professionals and oversaw 12 million annual patient/provider interactions.
Prior to Express Scripts, MJ spent 8 years at UnitedHealthcare, where she oversaw all utilization, behavioral health and care management programs.
MJ serves on several national committees advocating for patient access for OUD treatment.