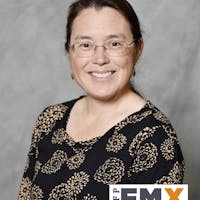 Janice Sheufelt, MD
Staff Physician
Biography
Janice Sheufelt, MD is a family physician who graduated from the University of Washington School of Medicine in 1992, then completed family medicine residency training in 1995 at North Colorado Family Medicine.
A member of the Tlingit tribe, Dr. Sheufelt has spent most of her career serving the Alaska Native population in southeast Alaska, and continues to practice family medicine, including obstetrics, in Juneau, Alaska.
Dr. Sheufelt joined Boulder Care in 2020, and is dedicated to providing care for persons with addiction.
Dr. Sheufelt has more than once completed the Race Across America ultra-marathon cycling race, biking more than 3,000 miles in less than two weeks. She won the premier ultra-marathon cycling event in 2013 as part of a two-person mixed-gender team, and won the solo female division the following year, finishing June 22 with a time of 11 days, 18 hours and 2 minutes.
Education & Training
University of Washington; School of Medicine

Family medicine residency, North Colorado Family Medicine